Your plans in 3D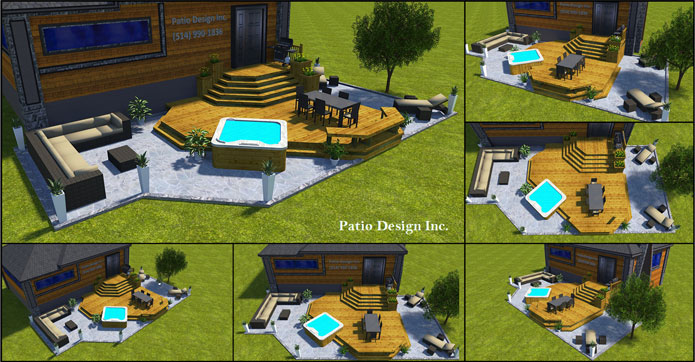 This unique optional service is for Patio Design's customers intending to use the company in the course of making a custom deck. Architect fees will be charged for each plan request.
Patio Design inc. has always distinguished itself by its expertise and professionalism in the competitive field of specialized construction. Therefore, trying to keep on the cutting edge of technology, Patio Design now offers the opportunity for all customers to have a 3D preview of their future outdoor terraces plans.
With this innovation, it is now easier than ever to be able to visualize the final rendering of the future outdoor terrace, and even before the beginning of work on site.
All types of projects are able to be represented; whether it is a wooden patio, a rooftop terrace, a patio with spa or pool, front of residence, a balcony or a business, we can give an overview of the finished results. Starting today, you will be able to view your project and make sure of a custom design that fits for you with the use of realistic plans in three dimensions.
Real Projects
3D Plans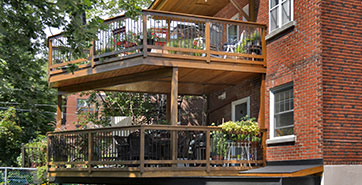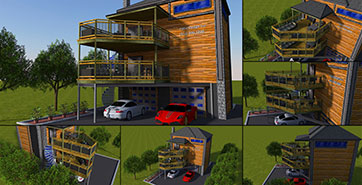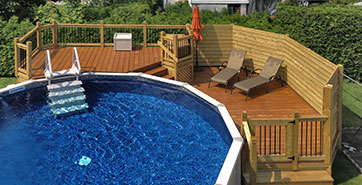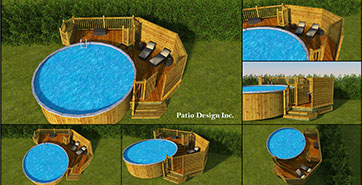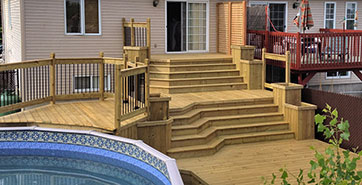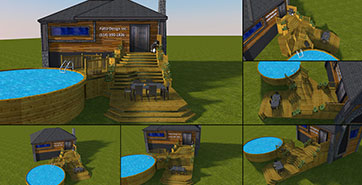 Thanks to its innovative vision, Patio Design inc. maintains its status as a leader in the field of construction of terraces and continues to offer its customers high-quality projects with precision and peerless quality finish.