Durable and spectacular!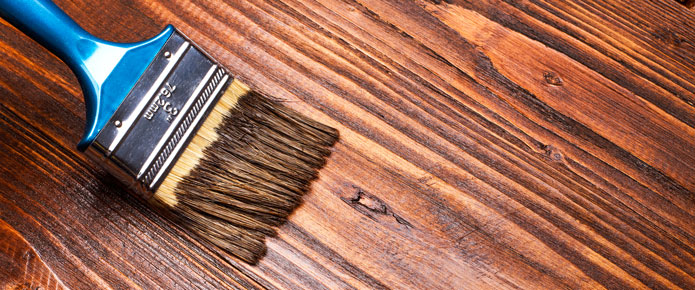 For the maintenance of patio built with treated white pine, it is preferable to use a water based stain because oil based stain seals and prevents white pine wood from breathing, which may cause the flaking of the surface. Further, a water based stain is more environmentally friendly. White pine wood needs to absorb moisture and let it evaporate in warmer weather. For optimal performance, because water stain evaporates, it is not necessary to sand or scrape wood. A good cleaning of the wood will be enough, then apply a water based stain every 3-4 years. A well maintained patio will last for longer life and a keep a new look.
Unlike the white pine wood, cedar wood requires oil-based stain. It is essential to clean and sand the cedar, and then apply a oil-based stain every 3 or 4 years.
You can count on us to do the work of staining and maintenance of your project.
It is obvious that professional work can make all the difference in the appearance of your project.
Here are our steps of realization of projects in staining:
Clean-up, packaging and moving furniture
Surface preparation (cleaning, scraping and sanding)
Repair surfaces
Application of paint or stain
Clean-up and repositioning furniture