Covered Territory
Wherever you live, Patio Design wants to meet you!
Patio Design Inc. offers a team of professionals ready to move home to create a unique project and at your image. We specialize in the design of high-end decks, patios manufacturing and installing patios. Our team will achieve the plans necessary for the execution of work, obtaining permits from the city and the construction of your project. Our team of certified installers and patios of our workers have their competency cards. Thus, whatever the project, we will meet your highest expectations.
Free Estimate, to your home!
Patio Design Inc. serves a vast territory. Located in Laval, our team puts no limits on our working territory. You want a unique terrace; we want to make it for you! The Patio Design team serves an area of 150 km around the large area of the island of Montreal.
Whether for a terrace in Montreal, a patio in Laval, a patio on the north shore, a patio on the south shore, a patio in Repentigny, a patio in Mascouche, a patio in Saint-Sauveur, a patio at Tremblant, a patio in the Laurentians, a patio in Lanaudière, a patio in Valleyfield, patio in Joliette, a patio in Bromont, a patio in Quebec, Patio Design team will travel and meet your expectations! Dream about a larger-than-life patio!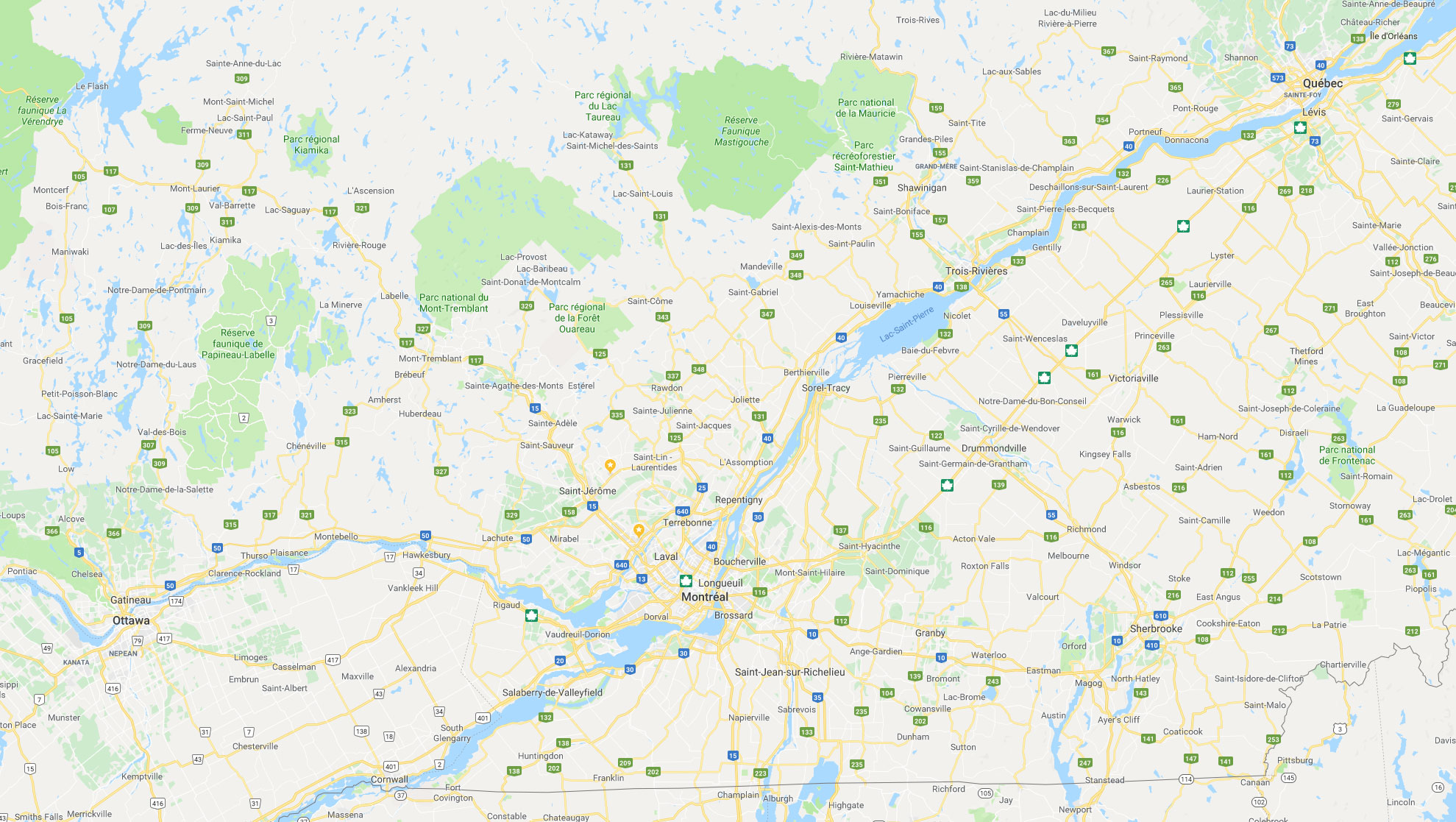 Patio Design serves the following cities:
Ahuntsic, Blainville, Boisbriand, Boucherville, Brossard, Chambly, Gatineau, Hudson, Île Bizarre, Île Perrot, Joliette, La Prairie, LaSalle, Laval, Longueuil, Lorraine, Lachine, Lachenaie, Lévis, Mascouche, Montréal, Ottawa, Outremont, Québec, Repentigny, Saint-Bruno, Saint-Eustache, Saint-Hubert, Saint-Lambert, Saint-Luc, Saint-Jean, Saint-Sauveur, Sainte-Julie, Sainte-Thérèse, Sherbrooke, Terrebonne, Tremblant, Trois-Rivières, Vaudreuil-Dorion, Villes des Laurentides, Eastern Township.
Do not hesitate to contact us in case you're wondering whether Patio Design installs in your area »
Contact us for a free quote at your home!
Patio Design Inc. (514) 728-4633